In this revealing episode, Michele Molitor, the founder and CEO of Nectar Consulting, shares how she discovered she was not alone in the fight against self-doubt and decided to go on the offensive to help others to Rapidly Rewire their thinking and accelerate their personal and professional success.
Contact Michele Molitor
As co-author of the best-selling book "Breakthrough Healing," Michele works with executives and entrepreneurs bringing over 30 years of experience, intuitive insights and strategic business savvy to your success.

Want to learn more about Michele's work at Nectar Consulting? Check out her website at https://michelemolitor.com and her company at https://www.nectarconsulting.com.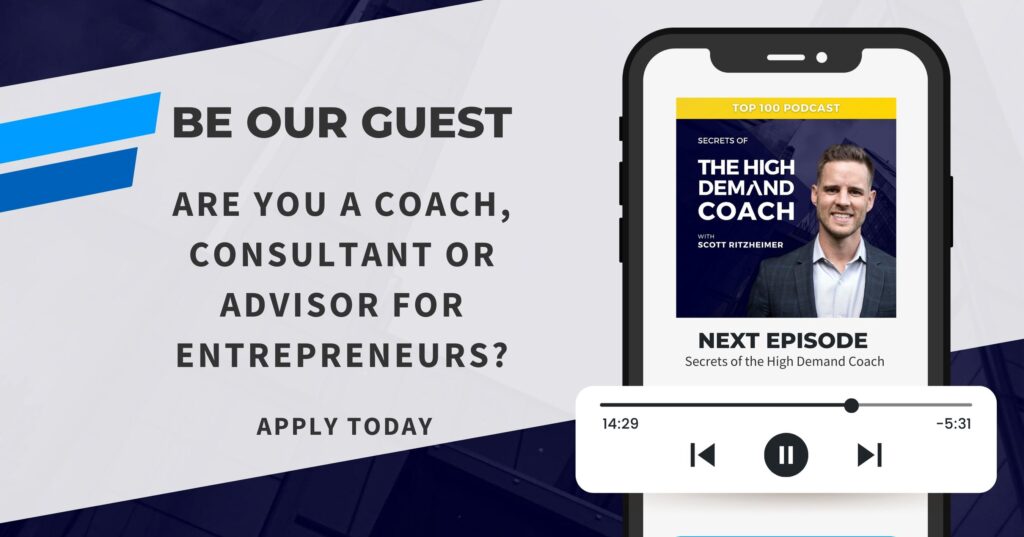 Podcast Booking Status: Open
We are looking for podcast guests, and we want to share your story.
Are you a coach, consultant, or advisor for entrepreneurial organizations? If so, let's do a great show together – and we can promote you to our audience on all our social media channels, website, and email list.

Guest requirements:
As a coach, you should be experiencing some very good momentum AND be grossing $100K or more annually. We'll be talking about how you help your clients achieve extraordinary results.
Consider yourself as equally people and results-oriented in your mission.
High-authority expert management and independent coaches who work with founder-led entrepreneurial organizations of 40 or more employees. We also encourage guests that are operations/strategy and culture consultants, advisors, and leadership coaches to be guests (no specialties in marketing, branding, sales, or IT, please
Please, no new coaches (under 3 years), published authors, non-independent coaches, or non-business coaches/consultants.