In this masterful episode, Brigitta Hoeferle, Owner and Founder of the Center for NLP, shares how she nearly destroyed her business and the lessons she learned and now shares with ambitious leaders all across the world.
Contact Brigitta Hoeferle
As a powerfully engaging and professional international speaker, Brigitta is also known as the fast-tracked female trainer and retired lead coach of one of the largest self-development companies in the world.
As leading mentor, business coach and author she has been invited to speak on stages around the world, to the certify and train executives in the leading methodologies of powerful communication, in form of Neuro Patterns of Communication for their personal and business life.
Want to learn more about Brigitta's work at the Center for NLP? Check out her website at www.centerofnlp.com and www.brigittahoeferle.com.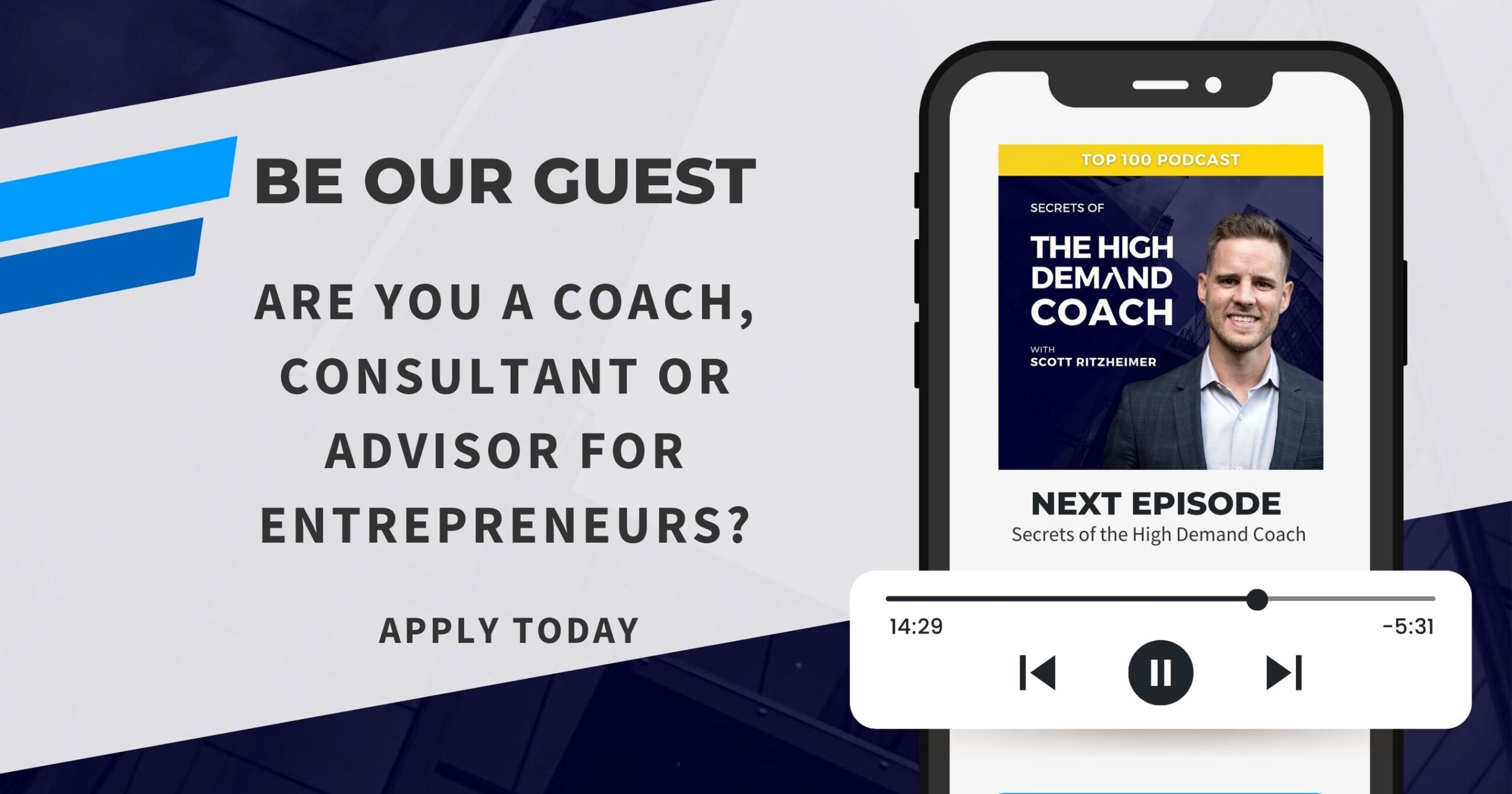 Podcast Booking Status: Open
We are looking for podcast guests, and we want to share your story.
Are you a coach, consultant, or advisor for entrepreneurial organizations? If so, let's do a great show together – and we can promote you to our audience on all our social media channels, website, and email list.

Guest requirements:
As a coach, you should be experiencing some very good momentum AND be grossing $100K or more annually. We'll be talking about how you help your clients achieve extraordinary results.
Consider yourself as equally people and results-oriented in your mission.
High-authority expert management and independent coaches who work with founder-led entrepreneurial organizations of 40 or more employees. We also encourage guests that are operations/strategy and culture consultants, advisors, and leadership coaches to be guests (no specialties in marketing, branding, sales, or IT, please
Please, no new coaches (under 3 years), published authors, non-independent coaches, or non-business coaches/consultants.