In this powerful episode, Greg Cagle, Transformational Executive Coach and Corporate Culture Consultant at The Cagle Group, shares how he helps leaders from the C-Suite to the front line embrace and exemplify the culture of their organization and produce truly remarkable results.
Contact Greg Cagle
Greg Cagle is a passionate advocate for authenticity, a transformational executive coach, a corporate culture consultant, an author, and a speaker. Leveraging more than twenty-five years of in-the-trenches experience in building and leading his own companies, Greg comes alongside leaders and guides companies to position them for breakthrough success in building a culture that blows away the competition.
Want to learn more about Greg's work at The Cagle Group? Check out his website at https://gocagle.com or grab a copy of his new book, The 4 Dimensions of Culture: And the Leaders Who Shape It.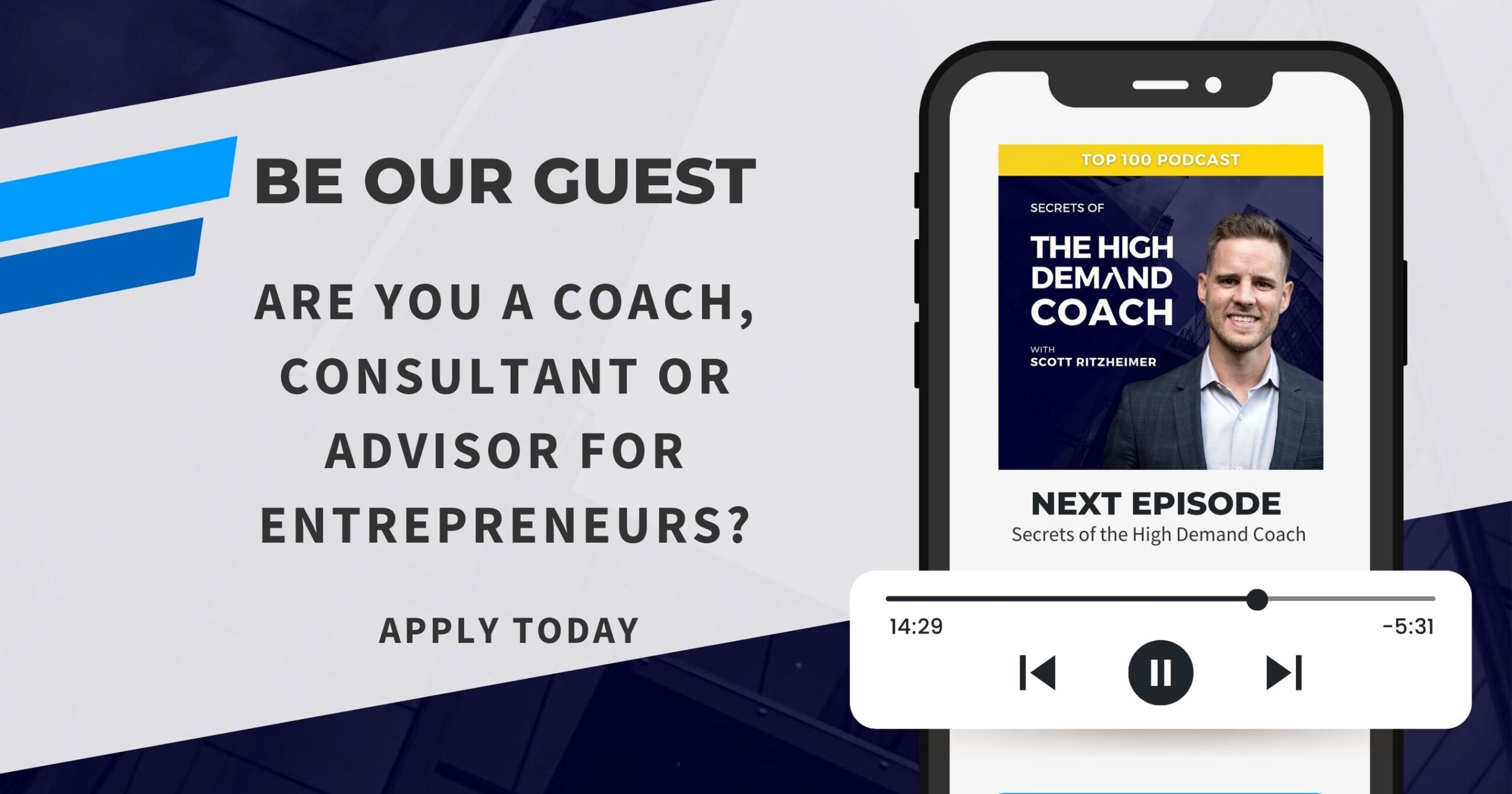 Podcast Booking Status: Open
We are looking for podcast guests, and we want to share your story.
Are you a coach, consultant, or advisor for entrepreneurial organizations? If so, let's do a great show together – and we can promote you to our audience on all our social media channels, website, and email list.

Guest requirements:
As a coach, you should be experiencing some very good momentum AND be grossing $100K or more annually. We'll be talking about how you help your clients achieve extraordinary results.
Consider yourself as equally people and results-oriented in your mission.
High-authority expert management and independent coaches who work with founder-led entrepreneurial organizations of 40 or more employees. We also encourage guests that are operations/strategy and culture consultants, advisors, and leadership coaches to be guests (no specialties in marketing, branding, sales, or IT, please
Please, no new coaches (under 3 years), published authors, non-independent coaches, or non-business coaches/consultants.