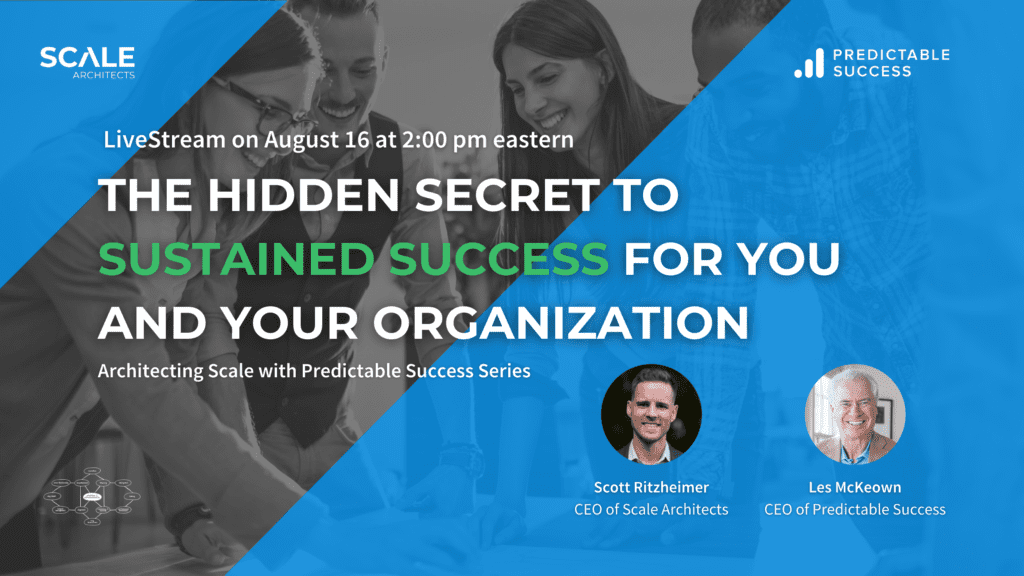 There are five strategies for creating Ownership & Self-Accountability. They are incredibly simple to understand, but like a good combination lock, it's crucially important to get the right steps in the right order to unlock the ability for your organization thrive and scale like never before.
Click here to download the full deck.
What is the one thing you need to create, sustain, or return to the glory days of your organization?
The CEOs I work with give me many of the same answers. For example, they often say they need to hire good people, build a strong leadership team, have a compelling vision for the future, lead/manage their people well, sell more, or innovate more.
To an extent, they are all right. Intuitively they've all picked up on those key leadership activities essential for scaling sustainably. And there are actually 13 of them. In this series, we have explored all 13.
You must have the right internal structures to support the growth and consistently make high-quality decisions.
You need to hire good people to create lasting success.
You'll also recognize that your organization must be highly aligned around shared goals and work daily to achieve those goals.
It's also obvious that you need to be able to train your people to do their jobs well.
And you can't last in today's competitive landscape without innovation taking a central role in your organization's strategy and ethos.
But outside of just "making sense," why is it that these 13 imperatives are so important?
It's because together, they create the environment for this one imperative that is the most important of all. This imperative is the number one predictor of future success in your organization.
And it is individual Ownership & Self-Accountability.
However, creating Ownership & Self-Accountability is tricky. You can't command for it to happen. You can't go after it directly. There is a process to get there.
What you will learn
Fortunately, the process is no mystery, and in this final session of our series Architecting Scale with Predictable Success we've truly saved the best for last.
There are five strategies for creating Ownership & Self-Accountability. They are incredibly simple to understand, but like a good combination lock, it's crucially important to get the right steps in the right order to unlock the ability for your organization thrive and scale like never before.
And there are five specific steps to do just that:
Build a Machine for Decision Making
Learn to Lead Laterally
Develop the Muscle of Cross-Functionality
Align Every Action to Your Goals
Engage in Broad-Scale Empowerment